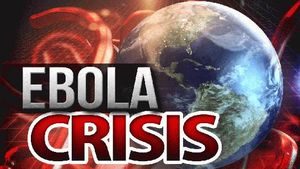 President Barack Obama on Tuesday called the efforts to combat the Ebola outbreak centered in West Africa "the largest international response in the history of the CDC."
Speaking from the U.S. Centers for Disease Control and Prevention headquarters in Atlanta, Obama added that "faced with this outbreak, the world is looking to" the United States to lead international efforts to combat the virus. He said the United States is ready to take on that leadership role.
Countless taxis filled with families worried they've become infected with Ebola crisscross Monrovia in search of help.
They scour the Liberian capital, but not one clinic can take them in for treatment.
"Today, there is not one single bed available for the treatment of an Ebola patient in the entire country of Liberia," said Margaret Chan, the World Health Organization's director-general.
"As soon as a new Ebola treatment facility is opened, it immediately fills to overflowing with patients," the WHO said.
Hospitals and clinics in Guinea, Liberia and Sierra Leone -- the countries hit hardest by the outbreak -- are overwhelmed by what the WHO is calling the deadliest Ebola outbreak in history.
The virus has killed at least 2,400 people, and thousands more are infected. And there are now cases in Nigeria and Senegal.
"The number of new cases is increasing exponentially," the WHO said, calling the situation a "dire emergency with ... unprecedented dimensions of human suffering."
On Tuesday, President Obama will announce that more help is on the way. He visited the Atlanta headquarters of the Centers for Disease Control and Prevention for a briefing on the outbreak.
The U.S. efforts already under way to fight Ebola are considered more extensive than any previous American response to an epidemic.
Seeking $88 million more in aid
Washington has committed more than $100 million to combat Ebola, according to the U.S. Agency for International Development. Obama plans to call on Congress to approve an additional $88 million as part of a bill to fund the federal government.
Last week, USAID said it would spend $75 million to build treatment facilities and supply them with medical equipment. The Pentagon says it's working to shift $500 million of not yet obligated funds toward the Ebola effort.
Working through the Defense Department, the United States will plan and construct treatment centers that could house up to 1,700 additional beds. With a U.S. general leading the effort from Monrovia, American military personnel in the region could increase by 3,000, administration officials say, under the name Operation United Assistance.
The expected announcement will also include a plan to send more medical professionals to West Africa. U.S. medics will train up to 500 health care workers per week to identify and care for people with Ebola.
The U.S. government also hopes to send 400,000 treatment kits with sanitizer and other items to at-risk homes in an attempt to contain the disease. Public health campaigns will be broadcast through existing networks in Liberia, Sierra Leone and Guinea.
'Hundreds turn into thousands'
The President's visit to the CDC comes amid escalating criticism from health experts of the global response to the outbreak in West Africa.
U.S. officials hope a more coordinated response on the ground, put in place by the United States, will encourage other nations to step up their efforts.
"We've seen dozens of cases turn into hundreds, then hundreds turn into thousands," a U.S. administration official said. "If we do not ... arrest that growth now, we could be looking at hundreds of thousands of cases."
Obama and White House officials are calling Ebola a national security problem.
Particularly concerning, U.S. officials say, is the potential for instability in the countries where Ebola is rampant and the possibility that the virus could mutate into an even more dangerous form.
Ebola currently transmits only though contact with bodily fluids; a mutation that allows the virus to spread through the air would pose a catastrophic threat to people worldwide, health experts say.
White House press secretary Josh Earnest said Monday that there was still a "very low" likelihood the Ebola virus could mutate in a way that threatens the United States.
"Right now, the risk of an Ebola outbreak in the United States is very low," he said, "but that risk would only increase if there were not a robust response on the part of the United States."
Will it be enough?
Ebola is more than a health threat to West Africa; it could become a "major humanitarian crisis," according to United Nations Under-Secretary-General Valerie Amos, if it is not stopped soon enough.
Political systems and infrastructure are fragile in the countries where the virus is concentrated. Liberia, Sierra Leone and Guinea are still rebuilding their economies after suffering through years of civil wars.
"Now their capacity to deliver the necessities of daily life for their people is on the brink of collapse," Amos said. "The Ebola outbreak poses a serious threat to their post-conflict recovery."
More people are believed to have died in these countries from secondary diseases like malaria and tuberculosis and from chronic illnesses and pregnancies with complications than from Ebola because the health care systems are so strained.
Heavy rain adds to the risk of waterborne diseases like malaria.
Food security has also become a problem. Quarantines keep workers from their jobs and have slowed the delivery of food to certain areas, according to the U.N.
"We must act now if we want to avoid greater humanitarian consequences in future," Amos said.
Source: http://edition.cnn.com/2014/09/16/health/obama-ebola/index.html?hpt=hp_t3