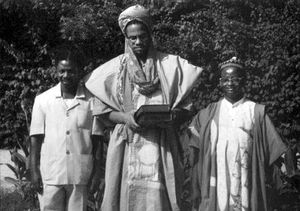 The struggle for racial equality that Malcolm X helped define in the 1960s has picked up fresh momentum in the months leading up to the 50th anniversary of his assassination on Saturday, activists who have been inspired by his legacy say.
The uncompromising message of Malcolm X, who had virtually embodied the black power movement in its early years, carries particular resonance today, they say, a half-century after his shooting death in New York on Feb. 21, 1965.
His ideas are at the core of a national debate over the treatment of African-Americans and other minorities by the U.S. criminal justice system that heated up after last summer's killings of unarmed black men by white police officers in Ferguson, Missouri, and New York City.
Those two galvanizing cases echo an incident in April 1957, when a black man named Johnson Hinton was beaten by police in New York's Harlem neighborhood and a young Malcolm X famously came to his defense. The incident helped propel him to the national stage.
"Some of what you see in terms of the pride of being black in America, or just being black period, come from the teachings of Malcolm X," said Angelo Pinto, 32, an organizer for Justice League NYC, one of the groups that staged rallies across the country last fall to protest police violence against minorities.
Malcolm X, born as Malcolm Little and also known as Malcolm Shabazz, was a powerful orator who rose to prominence as the national spokesman of the Nation of Islam, an African-American Muslim group that opposed integration with whites.
Later, he broke with the organization and moderated some of his earlier views on the benefits of racial separation.
He was killed at New York's Audubon Ballroom while preparing to deliver a speech. Three members of the Nation of Islam were convicted in the shooting.
Five decades later, the Audubon is long gone and the building now houses a bank, a restaurant and Columbia University offices. It also is home to the Malcolm X and Dr. Betty Shabazz Memorial and Educational Center, set up by the activist's late wife and six daughters.
Malcolm X's eldest daughter, Attalah Shabazz, was a schoolgirl in 1965 when she witnessed her father's death. "I was watching it as it all happened," she said.
She remembers her father as "one of those persons you wait for all day to share that special something."
Since then, Attalah has worked to recast the image of her father, who critics have said rejected non-violence as a strategy, in contrast with the approach championed by Martin Luther King Jr., the leader to whom Malcolm X is most often compared.
"Malcolm Shabazz is a whole man, not excerpt periods of his life," she said. "I would never suggest that my father would want the revolutions of today to have to be violent."
The complexity of Malcolm's views has become more apparent in recent years as researchers revisit his speeches, said Monica L. Miller, an associate professor of English and African Studies at Barnard College.
"He had always in some forms linked up the struggle of African Americans to people in the world," she said. "It became more an emphasis after he left the Nation and started traveling extensively."
Still, she said, "the violent nature of his death seemed to confirm what people thought about him."
On Saturday, the Shabazz Center will host a ceremony marking the anniversary of Malcolm X's death. Delroy Lindo, an actor best known for his roles in films by director Spike Lee, will recite a eulogy first delivered by actor Ossie Davis at Malcolm X's funeral.
Other gatherings include a rally at the Harlem headquarters of the Reverend Al Sharpton's National Action Network to be attended by one of Malcolm X's other daughters.
Although Malcolm X lived with his family in the borough of Queens, many of the landmarks associated with his life are in Harlem, where he preached and lived for several years.
Malcolm X Boulevard runs north to south through the heart of Harlem, long a center of black culture in America. The neighborhood is also home to the Malcolm Shabazz Mosque and the Malcolm Shabazz Harlem open-air market.
On Harlem's main commercial artery, 125th Street, vendors sell T-shirts, tote bags and buttons bearing the leader's image.
He still holds a place of honor with residents of the area. Inside a restaurant in the old Audubon, Dwjan Raby, 45, said the anniversary was important as a way to remind the young people of the role of the leader in black history.
"You don't get taught nearly enough about black history in school," he said. "If someone heard about Martin Luther King, they should also know about Malcolm X."
Source: http://www.reuters.com/article/2015/02/21/us-usa-malcolmx-idUSKBN0LP0HX20150221