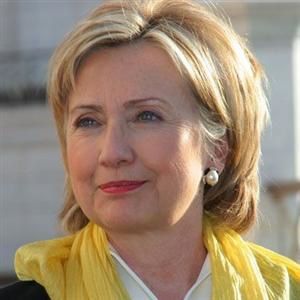 Secretary of State Hillary Rodham Clinton bluntly warned African leaders on Monday that authoritarian governments ruled by aging despots were "no longer acceptable," saying that those who refused democratic reforms would find themselves "on the wrong side of history."
She also urged the African Union to end its lingering relations with Libya's leader, Col. Muammar el-Qaddafi. American officials have been deeply frustrated by the organization's efforts to mediate on behalf of Colonel Qaddafi, who for decades lavished support on African leaders — many of them autocratic — and led the group two years ago.
She also called for a peaceful resolution of the fighting that has flared in Sudan ahead of the planned declaration of independence by South Sudan on July 9.
The violence, in the disputed territory of Abyei and increasingly in other regions along what will be the new border, has threatened to unravel a peaceful separation that the Obama administration worked feverishly to ensure over the last year. Mrs. Clinton called the recent fight "deeply troubling."
Talks aimed at resolving the dispute over Abyei took place in Addis Ababa over the last two days, with Sudan's president, Omar al-Bashir, in attendance. According to an American diplomat, Mr. Bashir agreed to withdraw his forces from the Abyei area before July 9, but the offer was heavily conditioned and no final agreement was announced.
Mrs. Clinton, on a five-day, three-country visit focused on trade and economic assistance to Africa, became the first secretary of state to address a session of the African Union, the regional organization created in 2002 that represents 53 nations on the continent, lacking only Morocco.
"Too many people in Africa still live under longstanding rulers, men who care too much about the longevity of their reign and too little about the legacy that should be built for their countries' future," Mrs. Clinton said.
Her speech echoed one in mid-January, just before the president of Tunisia was ousted in the first salvo in what became a wave of regional revolts. Then, she warned Arab leaders that their governments risked "sinking into the sand" if they did not change.
"The status quo is broken," she said Monday. "The old ways of governing are no longer acceptable. It is time for leaders to lead with accountability, treat their people with dignity, respect their rights and deliver economic opportunity. And if they will not, then it is time for them to go."
Mrs. Clinton did not specify any countries or leaders, but the United States has long opposed some of the most repressive governments, from Zimbabwe to Sudan. Representatives of the African Union's members, including Libya's, attended her speech in the conference hall of its headquarters here in Addis Ababa, Ethiopia's capital. She was greeted politely and even warmly at moments.
One of her most biting comments about leaders' attitudes — "Some even claim to believe in democracy defined as one election, one time" — prompted laughter.
In the case of Libya, Mrs. Clinton acknowledged that many members, though not all, disagreed with the military intervention in Libya led by the United States and NATO, but she urged all members to call for a genuine cease-fire and the departure of Colonel Qaddafi. She urged them to suspend operations of Libya's embassies, expel diplomats loyal to Colonel Qaddafi, and open channels to the Libyan rebels.
"Your words and your actions could make the difference in bringing this situation to finally close," she said.
The presence of Mr. Bashir, Sudan's president, raised the potentially awkward possibility that Mrs. Clinton might encounter a leader indicted by the International Criminal Court for crimes in another part of Sudan, Darfur. Mr. Bashir, however, left town before she arrived and did not attend the meetings at the African Union headquarters.
Mrs. Clinton did meet with representatives of both the north and south at her hotel in an effort to press for an agreement. One was an adviser to President Bashir, Nafi Ali Nafi; the other was the leader of southern Sudan, Salva Kiir.
Mrs. Clinton then had to abruptly curtail her trip. A volcano erupting in neighboring Eritrea sent an ash cloud that threatened to strand her in Ethiopia, so she departed late Monday night, canceling visits to a hospital and a school. A senior aide, Philippe Reines, said she promised to come back.
Source: http://www.nytimes.com/2011/06/14/world/africa/14diplomacy.html?ref=africa