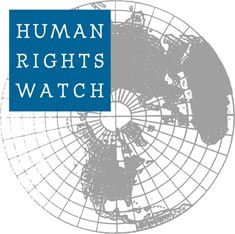 Corinne Dufka is senior West Africa researcher for Human Rights Watch. She spoke with AllAfrica's Cindy Shiner about Guinea's recent troubles.

Dadis Camara is receiving treatment in Morocco for a gunshot wound to the head. Do you think he will return to Guinea?

We're not sure. What I think has been clear is he was much more seriously wounded than was officially recognized or recognized by the [government] spokesperson. I say that for a few reasons: one, because Camara hasn't come out and actually spoken on the radio yet; and two, given the potential for the army to fracture in his absence we know he was very reluctant to leave the country.

So the fact that he left means that he was quite seriously injured, and anything that has to do with a head injury that requires surgery also suggests that it could be more serious.

Is it clear the head of the presidential guard, Lieutenant Abubakar "Toumba" Diakite, carried out the shooting?
It's not clear who actually pulled the trigger of the gun that injured the president. What's clear is that it was some sort of an altercation between Dadis Camara and the red berets that fell directly under Diakite.

The source of the acrimony appeared to be related to the [recent visit of the] United Nations Commission of Inquiry into the September events. There appeared to be an effort by Dadis Camara to arrest some of the red berets under Toumba earlier in the day of the altercation. Toumba then went and tried to free them and that's what created the problem. The interpretation is that Toumba believed that he was to be the fall guy for the September events.

[More than 150 pro-democracy demonstrators were killed on September 28, many of them by the presidential guard, or red berets, according to Human Rights Watch.]

What do you hear about the success of the Commission of Inquiry?

There was a team of researchers there from around the 15th of November and they stayed for about three weeks. The commissioners came for the last week or 10 days. It sounds like they were able to work quite effectively.

There are reportedly deep divisions in Guinea's military. How do you see this playing out?

The divisions could become extremely explosive. There are just so many x-factors now. If [Dadis] doesn't come back, I think that there's going to be some sort of battle for succession between [General] Sekouba Konate, who's the minister of defense, and [Captain] Claude Pivi [minister for presidential security] and perhaps others who are pretty much in control of the military camps. There's a lot of infighting between different groups that appear to have fallen [in] behind one military officer or the other.

My impression was there was sort of a loose coalescence behind [Dadis], although there have always been a good number of the military who were not in favor of him being the president, the head of the army. There are lots of units within the army that appear to be loyal to a particular officer instead of the Ministry of Defense, much less the security needs of the nation.

This year we've documented numerous cases of criminal acts by members of the military that have gone completely uninvestigated and those responsible have not been held accountable. [These are] acts of criminality like carjackings, robberies, shaking down of business people and diplomats and so on and [perpetrators have] enjoyed total impunity. We understand the people responsible are working for one or the other of these bands. Claude Pivi is one, Toumba is another, and there are others within the military.

So I think Dadis has been trying to hold them together. He has used various tactics - paying them off, giving them promotions, trying to make them feel secure that the military will be favored if he runs for president and remains in power and so on.

But also I think the fact that he's training some 2,000 men in a militia down in Forecariah, that's primarily an ethnic-based militia, suggests that he lacks confidence in the military to support him, so therefore he has to shore up what he perceives to be a lack of power with these other men that are identified with his ethnic group or his region.

How about Guinea's political opposition? Where does it stand?

There's very much a pro-democracy movement in Guinea. It's taken a hit and they're still in many ways licking their wounds. This is the second time in as many years where they've had very serious incidents in which over 100 people were gunned down. And repression sort of does work in many ways and they're afraid, they're frightened.

After Sékou Touré, Lansana Conté, they really have been waiting very patiently for civilians to be able to take over the government. That's why there was so much enthusiasm at the beginning - they tolerated the military government, they supported it based on Dadis's promise not to run for office.

When he changed his tune they were looking squarely in the face at the possibility of a third military authoritarian government and that's why you saw the reaction that you did with so many tens of thousands of people coming out in the streets [in September].

They do have a prime minister but no one seems to be talking about having the prime minister direct the affairs of the government, so that really illuminates how very much this is a military government.

Since the shooting of Dadis, what has been happening in the capital, Conakry?

The focal point of military activity at this point is the search operation for Toumba and his men. There have been some civilians who have been detained in association with that, including an imam and other people perceived to be close to Toumba. But I think the majority of people who have been picked up in the sweep have been military and they have been mistreated. We're really concerned about very credible allegations of torture, possibly even one death, in detention of those thought close to be close to Toumba.

Do you think the Economic Community of West African States (Ecowas), the African Union (AU) and the rest of the international community have been putting sufficient pressure on Guinea's military leaders?

I think from the beginning, the whole coup attempt has been met with a very welcome display of unity on the part of the international community, led by Ecowas and the AU, but also the European Union, the Francophonie and the United Nations.

They denounced the coup and then they denounced abuses by the coup members and they've been pushing them to hold elections and turn over to civilian authorities. So I think they've been quite good. We could have done with a few more high-level declarations or visits by West African or African presidents but they have come out and been very strong rhetorically.

And then after the international community reacted definitively after the September violence, both with the rhetorical denouncement of what happened and then a series of punitive measures. Arms embargos, asset freezes, visa freezes, travel embargos and so on have been imposed by Ecowas, the European Union, African Union and then bilaterally by the French and the Americans. So it has been a very strong reaction.

Human Rights Watch has cited what it calls a worrisome sign of targeting people based on their ethnicity in Guinea. Can you elaborate?

The ethnic element has always been latent. Guinea has not been devoid of ethnic tensions and ethnic targeting and collective punishments in the past. But this seemed to take it one level further. We say that because we always ask the victims what it is that is being said when people are targeted and there is a lot of very worrying hate-oriented declarations coming out of these guys.

We found that with the 28 rape victims that we interviewed, we found that about 20 of them were Peul. I don't think they were targeting Peul women, but the Peuls were over-represented at the stadium. The Peuls are very organized and some of the strongest political parties appear to be dominated by or are majority Peul.

What about Guinea's culture of impunity?

When the coup happened in December 2008 we talked about a dual crisis in Guinea: a constitutional crisis created by the coup following Conte's death, and the fact that he hadn't really set up a clear road map for transition; and number two a long-standing crisis of impunity in which the security forces have been able to get away with anything, including murder.

From the beginning we've said that this problem of impunity has to be dealt with by the military and we've been going on and on and on about it.

No one has ever been held responsible for the some 130 people killed by the military during a nation-wide strike in January and February 2007 and once again a couple years later we had this incident [in September]. I just think it's important to focus on the impunity by the military who have acted as if they are completely and utterly above the law. There has to be some sort of accountability.

What will keep the military in the barracks if Guinea does at some point have a civilian leader?

If they have a strong military officer who understands the difference between military and civilian life one hopes the rank and file would listen to them. Of course, they want their life conditions to be met and so on. You've got a lot of criminal elements in the military, but there are a lot of very well-disciplined officers as well. Unfortunately, they have been marginalized by the [current military government].

Made by Cindy Shiner
Source: http://allafrica.com/stories/200912110090.html