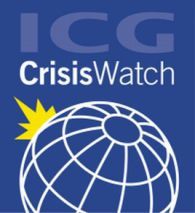 The discovery of the terrorist training camp in Aceh and presence of Dulmatin in Pamulang came as a major surprise to me and many others, and there are many lessons to be learned.
1. The extremist networks are mutating
The group around Dulmatin and "Tanzim al-Qaeda for Serambi Mekkah" was not Jemaah Islamiyah, even though Dulmatin, like Noordin Top, had been inducted (dibai'at) into JI. In fact in the video produced by the group -- that appeared briefly on YouTube on 8 March -- exhorts Indonesians to join the jihad but harshly criticizes JI as an organization for sitting around and doing nothing. The men who joined the Aceh group were men who were alienated from JI and wanted more action. In fact, the group seems to have consisted of disaffected elements from a number of different organizations including JI, Jamaah Ansharut Tauhid (JAT), Mujahidin KOMPAK, Wahdah Islamiyah and others. This suggests that as many in the above organizations have moved away from violence, a more militant stream of the extremist movement has arisen that identifies strongly with al-Qaeda and seeks to build on the legacy of Noordin Top.
2. The international linkages are stronger than we thought
Dulmatin and Umar Patek were in Mindanao for seven years, first with the MILF, then with the Abu Sayyaf Group, before they returned to Indonesia. The fact that they came home to join Indonesian militants suggests that communication and coordination between Indonesia and extremists in Mindanao were more extensive than we thought, and that Dulmatin and his friends may have considered themselves the Philippines component of al-Qaeda for Southeast Asia – the name that Noordin gave his network at the time of the second Bali bombing.
But the links go beyond the Philippines. Moh. Jibriel, now on trial in Jakarta, told friends that in late 2007, he had visited Waziristan, where the Pakistani Taliban has its base. Jibriel was a member of JI's "al-Ghuraba group" that was helping Southeast Asians, mostly Indonesians and Malaysians, get to Afghanistan for training between 1999 and 2003. Those contacts almost certainly still exist, and there were rumors, never confirmed, of Indonesians returning from Afghanistan earlier this year. We have to accept that there is a strong likelihood that Indonesia's terrorist network is in direct communication with senior leaders of terrorist groups in Pakistan, and perhaps in the Middle East and North Africa as well.
3. The terrorists will continue to look for a "secure base"
The leaders of this composite group reportedly chose Aceh because they were looking for a "qoidah aminah" or secure base. During the Poso conflict, and especially after 2001, JI saw Poso as the qoidah aminah, a place where it would be able to both wage jihad, expand the community of Muslims willing to apply Islamic law in full, and work toward a daulah islamiyah or Islamic state. But after police operations in January 2007, many of the radicals were arrested, killed or forced to flee, and it was clearly no longer an ideal base. Aceh was probably attractive in part because it is the only place in Indonesia where Islamic law can be applied in full. In addition, many radical groups had set up shop in Aceh after the tsunami, and there was a network of contacts that did not exist earlier. The JI and old Darul Islam networks in Medan, Riau and Lampung probably helped.
Now that the Aceh group has been broken up, there will almost certainly be another attempt to find and establish a secure base – the question is where.
4. There is no shortage of potential leaders or recruits
After Noordin's death, everyone here breathed a huge sigh of relief and many thought the terrorism problem was over. It's not. There are other men with charisma and combat experience obtained in Mindanao, Poso, and Ambon who can take over, and a whole new generation coming up in JI's schools. It is not just coincidence that Dulmatin's children were enrolled at one of these schools in Sukoharjo or that the Singaporean terrorist and escape artist, Mas Selamat Kastari, sent his son to another. A pesantren in Aceh not linked to JI played a role in recruitment. The problem is not just in schools -- one Acehnese drug dealer was recruited in a Medan prison, and Syaifudin Zuhri recruited the July suicide bombers at a neighborhood mosque in Bogor. But a few dozen schools remain a serious problem, and we need to find creative ways to prevent them from producing the terrorists of 2020 in a way that does not stigmatise the Islamic education system more generally.
5. On-the-ground intelligence remains weak across the region
Dulmatin and Umar Patek were operating in Jolo where US Special Forces, with the most sophisticated equipment available, are helping the Philippines armed forces, and yet no one picked up that two of the most wanted men in the region had left Mindanao, arrived in Indonesia and traveled to Aceh. The US has not found Osama bin Laden, either, so officials in Southeast Asia are in good company, and ability to elude security forces is one mark of a good terrorist leader. Nevertheless, there is probably room for improvement in gathering and analyzing information.
Cross-border work is particularly important. There has been enormous improvement over the last decade in regional information-sharing, but the Indonesian police have no real expertise on terror networks in the Philippines, the Philippines on Malaysian groups or anyone in Southeast Asia on South Asia and vice versa. Increasingly it's becoming critical for all those involved in counter-terrorism activities to understand the dynamics beyond their own borders to understand how the various groups link up now or might in the future.
6. Targets can shift
We have seen the extremists change and broaden their definition of the enemy over time. At the height of the Ambon and Poso conflicts, the enemy was clearly local Christians. In Poso, this was expanded to include informers and government officials, like a Palu prosecutor who was murdered, who were seen to be working against the jihad. The Bali bombs in 2002 were the first indication that the al-Qaeda definition of the enemy – the U.S. and its allies and all citizens who paid taxes to support the war machines in those countries – had been adopted. The focus may be moving back toward Indonesian officials considered thoghut, or tantamount to infidels because of their alliance with the West, opposition to shari'a, or policies generally considered unIslamic. In July, the Noordin network was planning an attack on President Yudhoyono; it may be that now prominent officials are as high on the list of ideal targets as iconic buildings with internationally known brand names.
All this adds up to the fact that it was wrong to be complacent after the death of Noordin, and it is wrong to think that the threat of terrorism is significantly reduced by the death of Dulmatin. Extremists in Indonesia have shown an ability to adapt, regroup, regenerate and fight on.
Indonesia needs to step up its counter-terrorism efforts but the police, who know more about these networks than anyone else, should have the lead role. There should be brainstorming with people from other countries that have sophisticated community-based programs to understand what has worked, what hasn't and why, and what might be adapted to local circumstances in Indonesia. Preventing recruitment is more than publishing books with alternative interpretations of jihad and more than interfaith dialogues. It involves strengthening the ability of young people and their parents to understand the warning signs of radicalization and have programs in place that can help stem the process. It involves offering different life options and career choices to students in radical schools. It involves making life difficult for jihadi publishers without resorting to banning books, including by ensuring they pay taxes on every penny of profit. It involves teaching tolerance in elementary schools, so values that militate against extremism are inculcated at an early age. Terrorism is not going to be eradicated any time soon, but there is still much that the government, civil society and the private sector can do.

Source: http://www.crisisgroup.org/home/index.cfm?id=6595&l=1