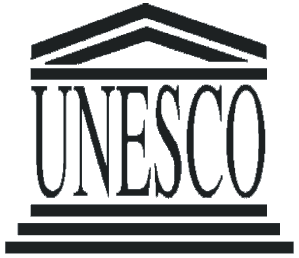 PARIS — A new international prize for scientific achievement lavishly financed by one of Africa's most infamous dictators has placed Unesco and its new director general in a delicate bind.
The Unesco-Obiang prize, tentatively scheduled to be awarded by the end of the month, has been roundly criticized by scientists and human rights organizations as little more than a clumsy effort to burnish the reputation of Teodoro Obiang Nguema Mbasogo, the president of Equatorial Guinea. Mr. Obiang has been accused by rights groups and anticorruption activists of embezzling hundreds of millions of dollars from his tiny oil-rich West African state, while most of its people scrape by in dire poverty.
The irony of having Mr. Obiang's name attached to a prize that honors achievements that "improve the quality of human life" is not lost on critics, who say Unesco — the Paris-based United Nations Educational, Scientific and Cultural Organization — is undermining its own credibility by awarding it.
With the first prize to be announced soon, efforts to delay, abandon or modify it have gained urgency.
But at a meeting in April, Unesco's 58-nation executive board dismissed concerns that the award would damage the organization, and Unesco officials say that African countries on the board have maintained their unanimous backing for the prize.
The United States, France and other members that opposed the prize when it was approved in 2008 voiced no objections at the April meeting. Wary of appearing anti-African or colonialist, Western diplomats said that any initiative to alter or drop the award would have to come from the board's African members.
That leaves the agency's new director general, Irina Bokova, who is obligated to follow the wishes of the executive board, in the awkward position of trying to appeal to African leaders to rebuff one of their own for the good of the agency.
She declined to be interviewed for this article, but Unesco's spokeswoman, Sue Williams, said that Ms. Bokova had raised the issue with the board.
"The director general has expressed her serious concern over Unesco's prestige and has urged member states to live up to their responsibilities and discuss the future of the prize," Ms. Williams said. "She is for continuing consultations with member states to find a solution to the difficulties being encountered with this prize."
In addition to having to navigate touchy regional and historical minefields, Ms. Bokova finds herself objecting to what, on its face, is a generous gift for a worthy cause.
Mr. Obiang, who has ruled Equatorial Guinea since 1979, has committed $3 million a year for five years; half the money is to go to five awardees, who receive $300,000 grants, and half to cover the costs of selecting the winners.
The administrative budget of $1.5 million a year struck some Unesco diplomats, who asked not to be identified because of the delicacy of the issue, as ripe for the kind of corruption that has often marked Unesco programs.
But the larger concern is Mr. Obiang himself.
"It's shameful that Unesco ever agreed to honor one of the world's worst dictators with a prize in his name," said Lisa Misol, a senior researcher at Human Rights Watch, an advocacy organization. "President Obiang's record of human rights abuse and corruption contradicts everything Unesco is supposed to stand for."
Steven Ekovich, a professor at the American University of Paris, said on Radio France International, "If an African dictator wants to improve the lives of people, he should improve the lives of his own people first."
According to the African Economic Outlook, 77 percent of Equatorial Guinea's population fell below the poverty line in 2006. The country has one of the highest infant-mortality rates in the world and an average life expectancy of 62. It ranks among the bottom 13 countries on Transparency International's corruption index, and ninth on the Freedom House list of the world's most repressive countries.
In March, a group of exiled citizens of Equatorial Guinea wrote to Ms. Bokova urging her to abolish the prize and use the money instead to buy school supplies for the country.
Last month, Senator Patrick J. Leahy, Democrat of Vermont and chairman of the appropriations subcommittee on the Department of State and Foreign Operations, wrote Ms. Bokova seeking clarification and expressing his concern "that by sponsoring this prize, Unesco is associating itself with a dictator who has spent 30 years doing little more than consolidating his power and enriching himself and his family."
Mr. Leahy said that "there are credible reports that President Obiang and his family have stolen large sums, possibly billions of dollars, from the people of Equatorial Guinea, one of the largest oil-producing countries in Africa with a per capita G.D.P. of over $30,000, but which ranks at or near the bottom of most health, education and human rights indicators."
The United States is the largest contributor to Unesco, responsible for about a fifth of its budget. Mr. Leahy's committee is considering a roughly $84 million appropriation for Unesco for fiscal year 2011.
But Mr. Obiang's adviser for international organizations, Agapito Mba-Mokuy, contends that critics are unfairly singling out Equatorial Guinea for scrutiny. The tactic of opponents "to this African prize," he said in a recent interview with the magazine Afrique-Asie, is "to add an endless list of criteria" about human rights and discrimination.
"There are around 30 prizes in Unesco," he said. "Why is it that so many additional criteria are added only to this first, and so far only, scientific donation of this kind from an African member state?"
Scientific grants, he said, benefit everyone. "Africa needs science even more so than developed countries," he said. "Without science, the continent will only clean the train that is taking others to the technological age of tomorrow."
The prize jury met in late May but has not announced a decision, Ms. Williams, the agency spokeswoman, said. A diplomat said that one juror from Hong Kong resigned in protest, and the jury advised Ms. Bokova to consult with member states on how to proceed.
The diplomatic effort now, diplomats and officials said, is to find a way to persuade African states of the potential damage to Unesco and to agree to change the structure of the prize, without appearing to concede on questions of principle to the non-African world.
The board meets again on June 15.
Source: http://www.nytimes.com/2010/06/07/world/07unesco.html?ref=world