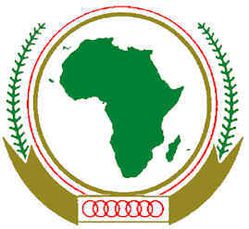 IT HAD been a long day for Jean Ping. The man who runs the African Union (AU) spent the morning dealing with events in Tunisia. After lunch he was on the telephone to Kenya's prime minister, Raila Odinga, who had been in Côte d'Ivoire as the AU's negotiator, trying to persuade its strongman to step down. Now, in the evening, he was giving a pep talk to his staff ahead of the AU's annual summit, when the leaders of 53 African countries come to the outfit's headquarters in Ethiopia's capital, Addis Ababa, to set an "African agenda" for the year ahead. Mr Ping conceded that staff morale was low but urged his colleagues to work harder to "integrate Africa into the world economy" and "strengthen its voice on the global stage".
The AU is gaining weight. Every African country belongs to it, bar Morocco, which has quarrelled with many of the body's members over the disputed Western Sahara. Attitudes in the AU have changed since its birth in 2002. Its predecessor, the Organisation of African Unity, generally turned a blind eye to dictatorship and tyranny; the new AU is more rigorous. It says it is determined to promote openness and democracy. Its main mission is to bring about "peace and security". Its forces have militarily intervened to impose order in Burundi and reverse a coup in the Comoro islands. The body oversees 8,000 troops fighting jihadists in Somalia. Another 8,000 are serving in a joint AU-UN force in Sudan's western region, Darfur.
The AU has also exerted political pressure to overturn coups in Togo and Mauritania. It has suspended Niger, Madagascar and Côte d'Ivoire for undemocratic behaviour. Eritrea suspended itself after the AU told it not to help the jihadists in Somalia. The AU wants to try a former Chadian dictator, Hissène Habré, for mass murder. Mr Ping, a former long-serving foreign minister of Gabon, whose father was a trader originally from China, is diplomatic in his public statements but says he feels free to condemn coups and state violence against protesters, as in Tunisia, without feeling obliged first to consult Africa's leaders.
The AU's rhetoric has become more pragmatic. Muammar Qaddafi's romantic vision of a United States of Africa run by princes and chiefs is rarely mentioned. The lingo of Marxist liberation has gone. The talk now is of economic integration. The AU's pronouncements are more down-to-earth than those of its predecessor.
While an African president ceremonially chairs the body for a year, Mr Ping, technically head of the AU's commission (ie, its permanent secretariat), has eight permanent commissioners (half of them women). His economic-affairs man, Maxwell Mkwezalamba, a Malawian, points to progress towards creating customs unions and in persuading businessmen to help make policy. The AU has won a voice at meetings of the G20 and has played a part in getting the World Bank, the IMF and the WTO to take Africa's concerns more seriously.
But the body still lacks oomph. Many of the AU's 400 staff seem listless. "Even ignoring work ethic and capacity, we grind slowly," admits one of them. The best tend to leave if a better offer arises: an AU job is worth much less than a UN package.
And the AU still exudes a lot of hot air. Its vaunted parliament, banks and judiciary hardly exist. A peer-review mechanism intended to improve governance in Africa has lost momentum. The AU's instinct is still to wring hands, as it has done over Tunisia, rather than resolve issues. Senegal blithely refuses to hand over Mr Habré; the AU generally opposes requests to send mass-murderers to the International Criminal Court at The Hague, though many African governments have signed up to it. Laurent Gbagbo, who lost a presidential election in Côte d'Ivoire in November but is refusing to step down, has so far happily thumbed his nose at Mr Odinga, though there has been vague talk of using AU force to squeeze him out. The AU's demand for $70 billion in compensation for the ravages of climate change from northern countries has gone nowhere.
A big problem is money. The combined size of the economies of all the AU's countries is still on a par with the Netherlands' at an official exchange rate. This year's AU budget is $260m, compared with the $1.8 billion the UN spends just on its contribution to the Darfur peacekeeping mission. And African countries pay for only about 40% of the AU's budget. Algeria, Egypt, Libya, Nigeria and South Africa give $15m each. Malawi, whose president, Bingu wa Mutharika, holds the AU's annual chair, puts in $160,000; some countries pay as little as $20,000. China, the European Union and America pay for the rest. A new AU headquarters, to be built by the Chinese, is due to open next year beside the existing one. African stinginess, sighs Mr Ping, "does not do honour to the African cause".
The AU's credibility was hurt when Mr Qaddafi was elected chairman for 2009. This year Equatorial Guinea's Teodoro Obiang, one of Africa's more venal leaders, looks likely to get the job. Mr Ping refuses to be drawn on the subject. "We have our rules and we have to follow them," he says, perhaps with a wince.